Arrival of 1m Wide Traditional Hallway Runners
In addition to our fantastic new colours of sisal-look hallway runners, we have also started to receive stock of 1 metre wide traditional styled runners! Coming from the same range of Persian Design Elite runners that you know and love, these wider sizes add a lot more to any hall they are used in. Ideal for comfort due to their high quality, all of these rugs have fantastic Anti-Static, Soil Repellent, Moth Proof, Colour Fast, and Non-Shedding qualities. The different sizes and designs can all be found on our website, and each of these Hallway Runner Designs bring a new life no matter where they are put!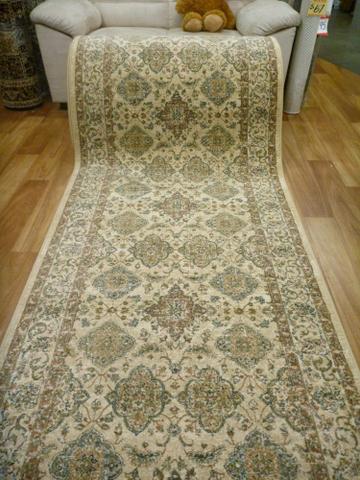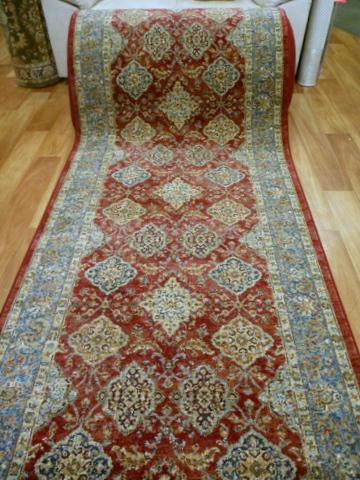 This must-have range of Persian design hallway runners have been machine woven using a soft heat-set polypropylene material, making for a much better feeling at the end of production. The subtle colour arrangment commonly found in most traditional designs are present in these runners, which helps even more to match them to any home with a traditional decor focus! You can even match them with a Floor Area Rug of the same design!
If you are looking for an extra bit of comfort in your hallways and homes, then this the brand for you. With a total pile density of approximately 1,000,000 points per metre squared, these runners will stand up to much more wear and tear and will always feel more comfortable. For a full guide on Rug Quality, Information and More, click on the above link!
Have a look online or in-store today, and don't wait to add these By the Metre Hallway Runners to your home!
---
Leave a comment