Total Grip
Total grip is a reversible rug pad that may be used over Carpted floors. It provides a firm base to your rug and helps to keep it from slipping. Great for high traffic areas and under heavy furniture. We recommend that an anti-slip pad such as Total Grip is used underneath rugs to prevent slippage between the rug and the surface it is placed on.
​Value For Money Rating out of 5:

★

★

★

★

★
How to Stop Rugs and Mats Moving Around on Carpets
Anti-Slip Rug Underlay
This Anti-slip Rug Underlay is a must if your floor Rugs are moving around on your carpet, this product really works unlike some of those Non Slip tapes and other cheaper versions of Total Rug Grip Underlay. This has a slight self adhesion on both sides, it's a white foam Rug Underlay material which is available in 5 different pre-made sizes of 110x160, 150x220, 180x270cm, 210x310cm and 230x370cm, or alternatively, see our Total Rug Grip Rug Underlay Premium Rug Lock which is available in 60cm or 180cm wide rolls cut to order.
We strongly recommend to cover the majority of your problem Rug, Mat or Hallway Runner for maximum non slip control, leaving at least 10-15cm in from the edges is fine, this product can cut to size with a pair of scissors if required. Be sure the back of your Rug is vacuumed thoroughly, turn your carpet or rug upside down, place the Rug Grip onto the back of your rug by either rolling out or unfolding out.
Warning, this product will leave a sticky residue if used on hard floors. This product is usually very successful in reducing the movement of mats or rugs moving on approximately 85% of carpets.
Colour: Natural;
Thickness: 0;
Product Type: Rectangle Rugs;
Cleaning / Washability: Profesionally Dry Cleaned;
Country of Manufacture: CHINA;
Method Of Construction: MACHINE MADE;
Material Type: PVC;
Style: Underlay
More From This Category
Printed Cushions Cotton 06 Multi 45x45cm Cover
$12.00
Embroided Cushions 01 Cotton Lime 45x45cm Cover
$14.00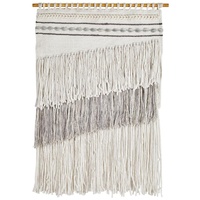 Tapestry Design Layered Rainfall Grey Wall Hanging - Online
$179.00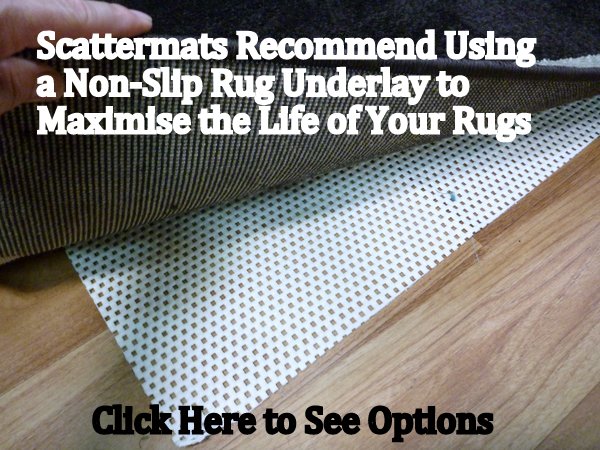 Others Also Bought
We Also Recommend