Scattermats Rug Guard
Scattermats Rug Guard is perfect to use in conjunction with our Scattermats Rug Magic All Natural Spot Cleaner.
Trial Video Demonstration:
When we did a video trial with tomato sauce being rubbed into a very light rug sample with a 80% acrylic / 20% wool fiber. One half of the sample we had applied the Scattermats Rug Guard and the other half was untreated, scroll down to watch video demo and read test results!!.
Edging Ends up to 120cm
Choose the number of ends you want to edge
Value For Money Rating out of 5:

★

★

★

★

★
How
to help Stain Proof your Rugs and Mats
Protect your investment and have piece of mind by using Scattermats Rug Guard. We do our homework and have tested a lot of products over 28 years and we don't recommend products unless we know they are great. Rug Guard Advanced contains the same advanced formulas used by carpet mills on new stain resistant carpets to prevent spills from bonding into fibres. It forms a powerful Stain Barrier that makes it easy to remove spills, clean marks and stains of almost any kind. Scattermats Rug Guard is a barrier which will only break down when it has been cleaned by steam/ heat or chemical based cleaners. Scattermats Rug Guard can be used on many types of rugs and carpets, Modern Rugs, Traditional Design Rugs, Kids Rugs, Wool Rugs, Outdoor Rugs, Hallway Runner Rugs, Circle Rugs, Shaggy Rugs and even Animal Skin / Picture Rugs, just follow the instructions.
But more importantly what we strongly suggest is to use our Scattermats Rug Magic all Natural Spot Cleaner in conjunction with our Scattermats Rug Guard protector spray. The reason is that the natural cleaner wont breakdown the rug protector barrier like a chemical based cleaner will. If however you do use a chemical based cleaner, you must re-apply the Rug Guard again on the areas cleaned, but be sure to clean off any residual residue left behind by the chemical cleaner with a natural cleaner. Click here for more information about this product Scattermats Rug Magic all Natural Spot Cleaner, the combination of these two products will protect your rug investment, make cleaning a breeze and give you piece of mind!
1 bottle should cover approx a rug size of 190x290cm. Or to view a demo video see here:
Rug Stain Protection Results:
The rug stain protection results; the treated area with the Scattermats Rug Guard, the stain took three separate spray applications using Scattermats all Natural Rug Magic Spot cleaner using a damp clean cloth, with rubbing the area in 2 or three directions but not scrubbing, the stain was removed after 3 applications. The untreated area, I used the same procedure but after 3 applications of the all natural cleaner the stain was still quite noticeable, I then tried a chemical based cleaner with 3 more applications and the stain was still not completely removed.
Conclusion:
The treated area with the rug guard was by far superior for the stain removal. The stain on the untreated area may have come out eventually with more applications but the treated area was definitely stain free. Note! Using different types of cleaners may have varying results.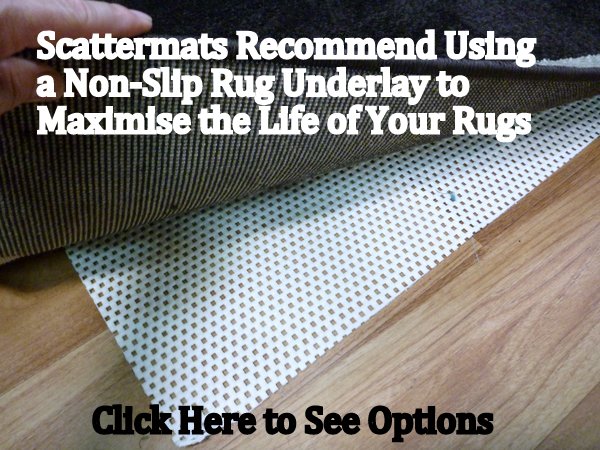 Others Also Bought